It's been a while since I've done a highlights of the week post and it's one of my goals to get back into doing that! :)
This week, after feeling frustrated with current behavior issues and really wanting to encourage the kids to be obedient, I instituted a "Good Behavior Jar" (think mason jar that they get to fill with pom pom balls). When the balls reach the top of the jar, they get a reward. I was really just longing for a way to encourage obedience in a fun, encouraging way.
The first few days when bad choices led to losing balls, we had struggles with understanding that Mami wasn't taking the one taking the balls away, but in fact, their actions were doing that. Once they got that down, they started to quickly fill the jars. Yay! :)
This morning we celebrated with a trip to Sophia's favorite diner. It was the first time we've visited the restaurant as a family and it was so nice to enjoy the "fruits of their labor"
We got home after and emptied the jars, getting ready to start over.
Here's to another week of having fun with obedience!! :)
How was your week?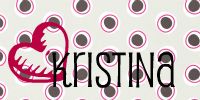 Lovely Sponsor