35 weeks today! Here's a belly shot! :)
And, because I haven't yet had the opportunity to share these stories on the blog and will be posting a new one in 5 weeks or so, I thought I would be fun to share all my babies' birth stories.
I seriously cannot believe I'm going back almost 7 years to share with you Sophia's birth story! I have no idea how my firstborn got so big!
Sophia is special for so many reasons, but I love to tell her she holds a special place in my heart because she's the one that made me a mami, and I'm oh-so-very-thankful for that!
Way back when in April 2006, I found myself passing my due date and thinking I would never have this baby. If you're a fan of FRIENDS, you might remember when Rachel was pregnant and at the end, yelled at the babe "get out, get out, get out!" ...
I felt very much the same. I was so hormonal and weepy and just fed up with how huge my belly was and just desperate to meet the little one that I'd been hosting the past 40 weeks!
2 days after my due date passed and wondering if our little girl would ever make an appearance, I woke up at 4:15 and knew that I would meet my baby that day. Two minutes later, my water broke. I was so so excited that things were finally moving in the right direction!
I made hubby snap this really quick shot before we left for the hospital. Can we say swollen and DONE? :)
I'm not exactly sure why we rushed off to the hospital. I had planned on doing the
Bradley Method
of pain relief and birthing so even though my water had broken, my contractions weren't that close together and in hindsight, I really wish I would have stayed in the comfort of my own home a bit longer...but having been desperate for the day to arrive, we grabbed our bags and were on the way to the hospital by 4:30 am.
By the time we got to the hospital and parked the car in a parking garage, my contractions had started to definitely pick up in frequency and pain and I remember feeling quite uncomfortable as we waited for them to get a room ready for me. But...despite the offers of an epidural, I was steadfast in my decision to have this baby medication-free.
Unfortunately, even though early April, my room was stifling and the thermostat wasn't working in the room and there was no way to cool me down. After 8 hours of breathing and focusing on relaxing, all the while trying to stay cool, I had to make a choice...and gave in and had an epidural. I was so disappointed that I hadn't been able to make it through, but was not progressing as quickly as I'd hoped and was so hot...alas. After that, for obvious reasons, I was able to relax more and smile and laugh and remember the nurse even making a comment about how I did have a personality. Seriously lady? I'm in labor here!
Just two hours later, I was fully dilated and ready to push and again in hindsight, had I known that, I might have held off on the epidural...but alas.
I spent the next 2 hours pushing and feeling like I was never going to get this baby out of me and that no progress was being made. I was exhausted and so ready to be done. I couldn't believe it was taking so long. My dear hubby was so great and such a wonderful encouragement and finally, at 6:26 p.m., a little over 14 hours after my water had broken, Sophia Nohemi finally made her way into the world.
She was perfectly healthy and scored 9.9 on her apgar test. I was so relieved that she was finally out in the world. I remember thinking I was going to cry and then was surprised that I didn't. Overjoyed yes, but definitely didn't have the emotions I expected and felt a little more overwhelmed with all that was happening than I expected to feel.
They gave her to me right away and she latched on to breastfeed and I was thrilled. That part was very much part of the plan and I was thankful that at least that part happened the way I wanted it to. They took her to the nursery after that and hubby brought me a cheesy turkey burger for my efforts! :)
The rest of my hospital stay was actually quite awful. Soon after that, they decided to try to see if I could stand on my own two feet to be able to transfer me to recovery but instead of holding on to me and helping me, the nurse kind of just let me go and the next thing I knew, I was on the floor, as my legs were not fully recovered from the epidural and I couldn't stand on my own two feet. I remember Jose being furious and me wondering what the heck the nurse had been thinking. And that was just the beginning of horrible nurses. :(
I finally got to my room around 11 p.m. that night and missed any sort of information on what would happen as no nurse came to tell me what to expect. My arms/hands were actually still a bit bloody and gross from holding Sophia right after she'd been born and I desperately wanted to wash up but it was late and I was exhausted and there were no nurses around to help.
On top of that, when they brought me Sophia later to nurse again, she wanted nothing to do with breastfeeding even though she had latched on right away. I had no idea what to do and felt utterly helpless and frustrated and in that state, I just remember crying and feeling so inadequate as a new mom. After trying unsuccessfully all night to nurse and getting maybe 3 hours of sleep, the nurses gave me a break and let me rest. Being alone, as hubby had gone home, was almost more than I could handle and I just remember desperately wanting to be home as well.
The next day wasn't much different. I had nurses trying to help me figure out how to get Sophia to latch with very little success. I didn't realize that I had inverted nipples but quickly learned as we struggled and Sophia kept thrusting out her tongue which made such a tricky combo. I just remember being so thankful when she was asleep and feeling so stressed when anyone wanted to carry her because I was afraid she would wake up again and want to eat and I couldn't help her.
Finally a nurse suggested I try to pump to help bring in my milk and help my nipples get more used to the idea of helping my babe and that seemed to help, but we still struggled and eventually I gave in and gave her some formula which also made me feel like such a failure.
Needless to say, the first couple of days I was a mother weren't fun. They were exhausting and overwhelming and I remember thinking, this isn't at all what I expected. I wanted desperately to go home and was so relieved when we finally got discharged.
And, thankfully I had a pump at home and by day 3 or 4 was able to pump and feed Sophia only breast milk and we continued working with her to actually get her to breastfeed. And finally, about a week after she was born, we had both figured out the breastfeeding challenges and she was nursing for the most part without any trouble!
How was your first-time mom experience? Was it what you expected or did life and situations throw you for a loop?
I'll be sharing more of my breastfeeding challenges and how to overcome them in a later post, so stay tuned!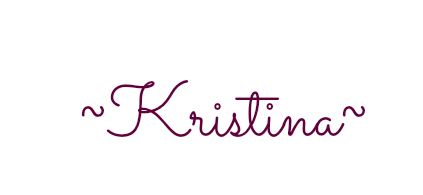 Sponsored by