36 weeks! Things have been happening that make me think we might not make it to 40 weeks...but then again, with my body, I could go to 42 weeks! I guess we'll just wait and see.
But here is 36 weeks! Baby Boy is kicking and moving constantly and keeping me up until all hours of the night. Heartburn is raging and I have to pee at least 5 times per night. But, we're down to the end, so I suppose it's to be expected.
And now, to share with you Nicholas' birth story. This is one that warms my heart for many reasons. Nicholas is a very special boy! He is what I call our "redemption baby." I really need to get around to explaining that. For now, as it's a very long story, let's say that things had happened in our family that needed healing and God used Nicholas and his surprise entrance into our family as part of the healing.
About 1 1/2 months before he was born, as I worried about how life with be with two little ones and if I could handle it (especially after how difficult it had been with Sophia who was a very demanding baby), God brought such a peace and reassurance to my heart and I just knew that things would be different this time around.
Because I'd struggled so much to push Sophia out and because Nicholas was measuring so large already, the doctor decided to induce at 39 weeks. I actually really liked that idea as working full time and taking care of a 2 1/2 year old was taking it's toll!
We checked into the hospital around midnight on December 7th and thankfully, my contractions had already started on their own. They hooked me up to pitocin anyway and thankfully nothing really started moving and both hubby and I were able to sleep through the night.
At 7 a.m. my doc broke my waters and that's when things really picked up. I went from barely feeling contractions to really really feeling them within a very short time and decided quickly to get that epidural. Man I caved quickly this time around. But really, this time around, everything was better. Hubby and I were cracking jokes and really having the time of our lives. It was such a sweet time as we waited for our little boy to join our family. Things progressed very quickly after that and my contractions were so hard and so fast that at one point, before I even knew what was happening, a team of about 10 doctors and nurses rushed in and were frantically trying to find Nicholas' heartbeat and see what was happening. The contractions were too hard on him and they ended up putting an internal monitor on him just to make sure his heart rate stayed up. They eased back on the pitocin and let things progress more naturally on their own for a while. That was one of the scariest moments of my life and I was terrified that we were going to lose our little boy.
Thankfully, shortly after, I was fully dilated and ready to go. My plan had been to use the epidural for a few hours and then let it wear off so that I was able to feel everything this time around for the actual pushing and delivery part. Thankfully my plan succeeded and by the time we were ready to push that boy out, I was able to feel everything which was beautiful and wonderful and almost spiritual. And it was definitely part of our healing process. The pain was so unbearable and I have never shouted or screamed like that at any other point in my life, but as I allowed my body to go through this process and bared down and pushed that little boy into this world, that terrible pain that moved to sweet relief was the most amazing moment of my life.
And, on the plus side, 5 hours of true labor and 12 minutes of pushing were so much better than our previous experience in labor and delivery!
It was a such a sweet moment and truly spiritual. It was as if we experienced a little bit of heaven as they handed that little boy to us and God's healing was there and overwhelming.
Right away, I asked for the breast pump to help avoid any issues with breastfeeding and like a champ, Nicholas has no trouble breastfeeding. (Hubby tells me its because he's a boy and way more interested in that area anyway!) It's also such a wonderful feeling to know what to expect and how to advocate for oneself after not knowing how to do that the first time around. The whole floor was quiet and I was lucky enough to have my own recovery room that first night. It was December and cold and there was no heat in my room so I ended up with a huge corner room, all to myself. It was so nice! And I thoroughly enjoyed it all!
Our sweet Sophia was thrilled to meet her little brother and watching her interact with her little brother was just magical!
She was so proud and so excited to touch him and kiss him. And as crazy as it sounds, because we had been a family when it had just been the 3 of us, it felt so much more complete as a family of 4.
And honestly, I think the look on my face in this picture shows just how much better and more peaceful this birth experience was for our family.
I always tell people I wish that you could know for your first what you know for your second birthing experience. Obviously you'd never appreciate it the second time around if you didn't experience the pain the first time, but knowing what to expect and how to handle it all makes such a difference and I'm so thankful.
Nicholas Miguel, born December 7, 2008 at 12:52 p.m. weighing 8 pounds 3 ounces measuring 21 inches long was our redemption baby and I'm so incredibly thankful for how God brought this little guy into our lives and healed the broken and hurt places in our hearts. And, he still does it, 4 years later.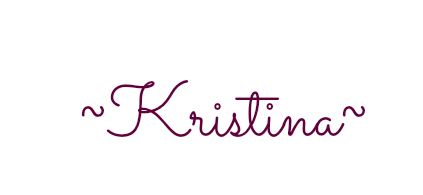 Sponsored by