This week, I want to dedicate my post not so much to what we accomplished or learned this week, but to my sweet first born.
My dear husband left on a business trip to California before dawn on Monday morning and won't be home until after midnight tonight. It's been a full week without him here at home and normally, when he's gone like this, we definitely struggle with behavior. Sophia is 100% a daddy's girl and gets extremely sad when he's gone. She has been known to sob out of the blue and then later explain it's because she misses him so much. She normally has a hard time falling asleep when he's gone and overall things are just much more tricky. School is well...rough to say the least.
This week, like he always does, hubby asked her to take care of Mami and help me out. As we were doing school on Monday morning she told me that Papi had asked that of her and she was happy to take care of me as long as I took care of the boys. I thought that was definitely fair and we agreed! :)
She has been amazing this week! She has been my little helper with everything from cleaning to cooking to just being extra sweet and helpful with the boys. She has done her schoolwork without too much complaint and most days has just done it quickly and without a negative word.
There have been two outbursts, just two!! and both times she's recovered quickly, apologized and at least for the first one, told me she'd read two Bible stories in her room and she was ready to get back to work.
I'm so incredibly proud of her this week! She has shown a maturity and self-control I haven't seen before and it's been such a blessing to my heart. Normally by 6 each night that hubby is away on a trip, I'm ready to call it quits because the days are so exhausting, but this week has been such a pleasant surprise and one filled with great joy.
She has also started winking at me when we share a moment or something she thinks is cute, happens. Her little cheek has a dimple anyway, and that wink it enough cuteness to make me want to giggle and hug her, but I know better and she would be embarrassed so I just wink back and thank God for precious moments with my sweet girl.
I hope you've had a good week!
Happy Friday!!
xoxo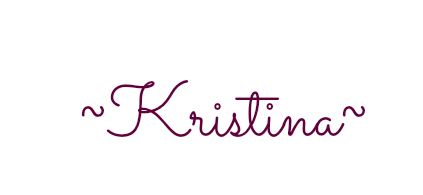 Sponsored by