I have three boys.
I grew up in a home with my sister and I and then 10 years later, my brother joined our family. While we had a boy in the house, I was 10 years older and feel like I missed out on the 2nd half of his childhood/teenage years.
When I found out I was pregnant with Nicholas, my first reaction was panic. I had no idea what to do with a boy. I'm a girl, was surrounded mostly by girls growing up and we already had a daughter. The thought of a boy terrified me. I quickly got over that initial shock and once Nicholas was born, I was just smitten, but I've still wondered some days how to mother a boy.
Most recently, I've been wondering a lot! Nicholas is 4 1/2 years old and while the sweetest boy, has already entered that stage of teasing, pestering and just plain annoying his sister. He delights in it. He continues to push buttons even when reprimanded and placed in time out. His goal some days is to drive her crazy and it's rare that he fails.
Along with this new joy in tormenting has come an increased energy level that has me speechless! I've never seen so much energy and hyper activity come from this boy! Up until this point, he hasn't been interested in jumping off things or getting in to much mischief, but all of a sudden, it all sounds super fun to this kiddo.
I've struggled because I don't want to squelch his personality or the energy that just comes from being a boy but I've also found myself raising my voice and putting him in time out more than I care to admit. And, unfortunately, I don't have a back yard where I can just send him to to get all that pent up energy out of his system. (He also has a great little partner-in-crime, Lucas, who just loves to wrestle, chase and get into all sorts of mischief with him!)
But...in these last couple of weeks, there are a few ways that I've learned will help me understand and handle the boys I'm surrounded with and actually take delight in their crazy energy, loud noises, farts, talk of poop, etc.
1. Know their Love Language and Speak It!
This obviously applies to all children, but I've noticed that when I take the time to speak Nicholas' love language, he calms down, feels like his tank is full and doesn't feel the need to bounce off the walls. His love language is definitely physical touch. He's always been my kid to love to snuggle and I've always loved that. However, since having Sophia home and adding 2 extra kids, we don't get our cuddle time in as much as we used to. When he grabs his blanket, comes to me and asks me to lay down with him and cuddle, I know that's my cue to put whatever I'm doing on hold and go snuggle with him for a bit. He's normally good with 10 -15 minutes but just laying there, snuggling and talking about what ever is on his mind makes him slow down and feel like he's being seen, loved and heard in this crazy family. If you're not familiar with the Love Languages books, I highly recommend you check out the books! They have one for adults and children!
The 5 Love Languages: The Secret to Love That Lasts
The 5 Love Languages of Children
2. Let him be a Boy!
This is the one I struggle with the most. We have a 3 bedroom apartment, but we're in NYC, so it's not a huge space and he loves to hang out and be crazy in the living room. This quickly can get loud and messy with 2 other mobile kids wanting to hang in the living room as well and I can get easily stressed. I've learned I need to take a deep breath and let him be a boy! Sure, I don't want him climbing up the wall (it's happened more than once) or jumping off the furniture, but I need to let loose a bit and just let him be a kid. And, if things get a bit too crazy for me, I am learning to strongly encourage he and Lucas to take their crazy play to their room. I can check on them, but not have to be right in the middle of whatever animal attack game they are playing at the moment.
3. Let him get dirty.
Outdoor play is obviously extremely important, especially with all that "bouncing off the walls" energy, but what I find interesting is that most of the time, when we go outside and play, he wants to explore or dig in the dirt or jump in mud. A little over a year ago, when we still had a backyard and he could go outside anytime he wanted, I had a harder time letting him get dirty, but these days, because we make the trip somewhere to get that outdoor experience, I just let him go for it. And it brings him such joy and I find myself having such a great time watching he and Lucas play and get dirty. Most days the bathwater is dark brown when all is said and done, but it's well worth it! And if you have to buy play clothes just for those dirt days, so be it! :)
4. Pray
This one is in my mind, the most important. Praying for your little guy, especially, if like me, you didn't grow up with boys, make a huge difference in how to respond to these daily situations. I'm so thankful that boys will be boys and will play hard like boys and not worry so much about growing up and acting older. I think as girls, we miss the fun in just relishing in each and every moment like boys do. Praying about these situations and asking God for wisdom opens up a new appreciation for the excitement and energy your guy brings to your family and also allows God to show you things you've never seen before.
I'm so thankful I have these boys that God so graciously entrusted me with. I don't feel qualified most days, but know that He trusts me with their care and that is so humbling. I treasure the moments when I get to see life through their eyes. Oh the adventure and exploration that awaits. I don't want to ever squelch that or make them feel like they can't be themselves.
Do you have boys in your family? What's the greatest thing you appreciate about them?
*the links to the books do take you to a page where I get a small earning if you purchase the book. It's not a lot, but definitely helps keep this ship afloat! :)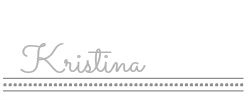 This post sponsored by: