Happy Friday! This week flew by for us. My mom, Lucas, Mateo and I headed to Western NY this past week to visit my newest nephew. My sister's older son is a little younger than Lucas and they are best buds, so it was also a nice chance for them to be together and play.
It was so much fun getting to know this little guy! He is such a sweetie and so tiny. I couldn't believe how much of a difference there was between he and Mateo! Mateo looked like a giant baby! :)
I think my favorite part of the 4 days, though, was watching Lucas and Ransom together. Lucas calls him "Amfom" and they just love each other and play so nicely together! We got many laughs from the two of them!
While it was so nice to be away, visiting, I was so happy to be reunited with the other 3 wonderful people in our family! Who were full of their own adventures!
I hope you had a nice week!
Just want to leave you with some Friday Inspiration from some of my favorite bloggers and wonderful sponsors including:
And adorable, Friday Inspired, outfit here. Looks like a winner to me, and so comfy!
Hope you all have a fantastic weekend, filled with the things you love! Talk to you soon!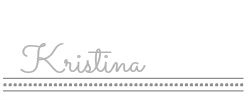 This post sponsored by: