We don't have space to have an actual classroom for our homeschooling. It's unfortunate, but with 4 kiddos and living in NYC, it's just the reality right now in our lives....so during the school year, our living room dubs as a school room. It's not ideal, and it may or may not drive us nuts when we just want to be adults, but it works for now.
Because we don't have a dedicated space, last year I didn't really decorate the walls, but this year, in an effort to make it feel more like "school" I'm overhauling the space including painting one of the walls in chalk board paint. I'm really excited about it and hope it helps the kids focus on school during school hours.
One of the things I've done is create some signs with some simple "classroom rules" that I'll be printing off and laminating. I thought I'd give you the opportunity (if you home school or not) to use these as well.
Feel free to print these for your own personal use! Just right click on picture and save!
The last one is an idea I got off Pinterest, but modified it to fit what we need help with.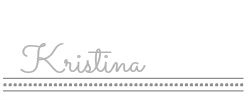 This post sponsored by: