Somehow, my tiny little newborn turned into a 6 month old! Does it sound super cliche to say I have no idea how that happened? In my mind, he was just born, but I blinked and somehow he is 6 months old...6 months from turning 1 and growing faster than I care to admit.
It has been such a joy to have him be part of our family. He is truly one of the happiest little guys I know. Not much phases him and he rarely cries unless provoked (his older siblings) or is hungry or tired and then it rarely goes into full fledge crying, more of fussing.
When he gets excited, his whole body almost shakes with excitement! His smile moves his entire body in response and he can barely sit still. And boy is he squirmy! He definitely wants to get somewhere, just hasn't figured out how to get there yet! :)
No longer content to sit or be propped up, he wants to stand most of the time. Sophia is great about helping him stand up and he just loves it!
He was born at 6 pounds 5 ounces and was 19 3/4 inches long.
He is now 17 pounds 6 ounces and 26 1/4 inches long.
Have I mentioned he is squishy? Those little chubby legs and chubby cheeks make me want to just squish him all day! I'm quite smitten :)
Here's a little recap of his last 6 months...My how he's grown and changed!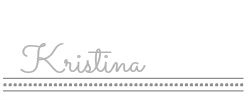 This post sponsored by: