Nicholas is one of the sweetest, happiest boys I know, and yet, like most 4 1/2 year olds, patience is not his strongest quality. He really struggles with waiting for things, especially if he has to wait a longer amount of time (more than 1 day usually).
This kiddo also loves to join us at night and crawl in our bed and sleep there until morning. Even if we take him back to his bed, he usually ends up right back in bed with us. We have a queen sized bed so having him in there makes things a bit crowded.
Sunday night as he shared that he would really like to have a stuffed animal owl and eagle, I decided to tell him that if he could sleep in his bed for a week, without getting in our bed, he could have them as a prize. He agreed and stayed in his bed Sunday night! Yay for good sleep.
However, he woke up yesterday thinking that he could get the stuffed animals right away and was extremely disappointed when he realized he had to wait.
Hubby decided to offer him a deal. He could have a very small play eagle now OR he could wait the week out, sleep in his bed and get the bigger eagle and the owl. He's quick on his feet and told hubby he would prefer a medium one with less wait time! :)
As he struggled with waiting, I was reminded of my own life, more often than not. At 33 I still have a very hard time waiting for things. I want the instant gratification, the happiness of getting it immediately. I so often forget that waiting for things, big or small, usually brings great joy as God has a timing much more perfect than our own.
How easy it is to jump to something and get it right away in our own strength rather than waiting on God's perfect timing.
We are in a season where we need to trust God for his provision. We recently paid off some debt that we accrued while moving to NYC last year, and while that feels wonderful, it also means we tighten our belt and lay low for a while. We are so blessed that hubby has a good job but we are a one-income family with 4 kids, living in NYC, so things quickly add up. Having a low-spending budget can be so hard, sometimes, but what a blessing it is also to trust God for His provision.
Right now, I'm trusting God for school supplies. Homeschooling can cost a bit more than sending a kiddo off to school, and while I just want to go buy everything right now, I know that God has a plan and will provide what we need for this year. So, even though having it all right now would make me very happy, trusting that he has a plan and provision for us and watching how he'll do it brings even greater joy!
Waiting is hard...when you're 4 or 33, but more often than not, the wait makes it so much more worth it in the end!
Are you waiting for something right now? Trusting God for something big or small in your life? I'd love to hear about it!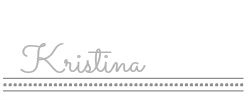 This post sponsored by: