Lots of things have been happening around here.
Mateo turned 7 months old on Saturday!
He is changing so much each day, too!
He got his first two teeth just a few days short of being 7 months old. He's enjoying his food more and really interacting with his toys. My favorite part of his day is when he does his loud screeching. There's just something about a baby expressing them self that I just love! :)
He's mostly all smiles all the time too and while still not crazy about tummy time, he's definitely spending more time on his belly these days.
He brings such a quiet, sweet, contentment to our home. And the older three can hardly resist him! :)
I'm so thankful that they love him so much.
One of the things I'm thankful about with homeschooling is that it allows you to take school on the go.
My sister and family are in town right now, so we decided to take Monday and go visit my grandparents. They hadn't yet met my littlest nephew and it was a good reason for all of us to go say hi.
I just love this picture captured by my brother-in-law. 4 generations...Mamas and babes of all ages.
It was a great little visit up until we got right outside of NYC and sat in stand-still traffic for about 1 1/2 hours. That was a bit of a bummer...and let to a very exhausted me yesterday, but definitely well worth it!
We are enjoying our family being here and Sophia and Nicholas are having a grand time getting to know Francis. Sophia is the newborn baby whisperer and I just love watching her interact with little babes!
Speaking of Sophia, she woke up on Saturday morning and told us she wanted to chop off her hair! :) She's never initiated a hair cut before so we were quite surprised. She looks so grown up and so adorable with her little paige cut! Good call, Sophia-girl!
And finally, to close, I wanted to share with you a cute little book we recently came across.
We got the Kindle version and it's a cute little story that deals with different emotions and how we handle these emotions. We really liked that we have a Sophia in our house and the book was about a Princess Sophia. Definitely on a younger reading level than my Sophia, but fun, nonetheless.
You can get your own copy at
Amazon
Hope you're having a great week so far!!
I received one or more of the products mentioned above for free using Tomoson.com. Regardless, I only recommend products or services I use personally and believe will be good for my readers.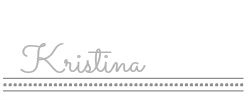 This post sponsored by: