Mateo loves his pacifier! And with a baby, it's so easy when the paci is clipped to their clothes to not have it constantly dropping (especially onto the no-so-clean streets of NYC). We've had two since he was born and both were fine, but they were a little short and on one the painted pictures started peeling off and the other got smelly and I couldn't get the smell to wash out...so when I received this pacifier clip to review, I was excited. Mostly made of wooden material, I don't mind him playing with it or putting it in his mouth. And, it's a bit longer than the others which allows me to put it lower on his cloths and still reach up to his mouth.
Plus, who wouldn't want a cute clip with their name on it? I just love that part, especially when he's at church or daycare at our homeschool group...everyone knows it's his!
While this company is Canadian based, Alphabet Soup makes it easy to order in the USA as well.
They also carry a line of Busy Beads Necklaces for nursing mamas! If you've every had a nurser who flails their arms or pinches/grabs (mine does, especially when I have the cover on in public) this necklace would be a perfect place for them to grab onto while eating.
And all their items are handmade! That's probably one of my favorite things about this company!
Look at all the adorable options!
I'm very happy with this product and really have nothing bad to say about it. And...what really matters is that Mateo seems to like it too...and the Lion and beads have provided an endless amount of entertainment in and of themselves!
See for yourself! :)
I think this would make a perfect baby shower gift!
I received one or more of the products mentioned above for free using Tomoson.com. Regardless, I only recommend products or services I use personally and believe will be good for my readers.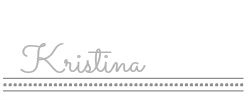 This post sponsored by: