I've tried to write this post at least 2 -3 times in the past couple of days, but each time something would interrupt me. Now, with the house quiet except for hubby strumming on the guitar getting ready for this weekend, I find myself hoping I can finally get this post written! :)
This has been a post on my heart for a while now.
But first...confession time...
....Up until recently, I'd found myself not liking my kids very much. That sounds terrible doesn't it?
Don't get me wrong....I love them dearly. I would do anything for them and they definitely have my heart, but I didn't really like them....and I dare say, it's easier to love someone than it is to like them.
Of course we had our very happy days where everything just seemed to go perfectly, and those were days that I really enjoyed this journey of motherhood, enjoyed my children and found little reasons to smile, but to be honest, most days, I grinned and tried to bare it, but not really that well and found myself in tears or almost in tears when one of them would do something I didn't think they should do.
It was quite pitiful and pathetic and life was not too pleasant around here.
I know a lot of it was all the changes that happened last year. We moved, found out we were having another baby, I had the worst case of morning sickness I'd had yet (that lasted 20 weeks), we started homeschooling, I gave birth a month earlier than I was supposed to due to preeclampsia and then we had to adjust to life as a family of 6 while continuing the rough homeschool year and in it all, I lost my joy.
And, most of the time, I wanted to run far far away. I found myself enjoying my kids most when they were asleep and I could just think about the fun/cute things they'd done that day...and let me tell you...that's no way to live...especially when you have 4 demanding kids that need your attention and affection and excitement for life.
Over the summer, as we rested and recouped and did really nothing major, I found myself being gently called by my Savior...drawing me back to a place of contentment and joy in Him first and foremost.
And as I found that place of quiet, I realized that I had stopped delighting in my children. I'd stopped marveling in the fact that they are such a blessing. That each moment, each giggle, each kiss and each word spoken are a gift...a gift I'd been all to quick to look past as I rushed to get to bedtime each day.
And so I stopped.
I started to take it all in again.
And I saw how much more fun it was to give in to the giggles with them, instead of getting frustrated that they weren't doing what I'd asked.
I saw how much they really love each other as they did little things throughout the day to encourage and help each other.
I heard their hearts as they shared things they were thinking about and worrying about or learning.
But most of all
I saw them. Beautiful. Vulnerable. Full of unconditional love.
And then....
I remembered how my Heavenly Father sees me. How He delights in me...in His creation.
I couldn't help but cry out to God, asking him to just fill me with an indescribable love, joy and delight for my children...
And how He's answered.
And it's been so sweet and so good.
We've seen an amazing growth and change in Sophia this summer and as we've moved in to the Fall, but honestly...just changing my perspective and enjoying my moments with her more has also made a difference in her response to me. She sees the difference and as I tell her all the time that "she sets the tone" when referring to her influence on her brothers, I too, set the tone, and have, with the grace of God, made the tone a much more enjoyable one.
I've been more exhausted recently than I have in a long time, with all the new things we have going on, and yet still, we're having so much fun! Definitely not something I could have said even 4 months ago!
My gaze is now where it should have been all last year and I'm so thankful for the shift in focus.
And I'm so grateful that He is faithful to bring forth such a beautiful harvest from the overflowing of my heart towards my children. It's not just love anymore...I'm down right crazy about them and have so much fun seeing them...really seeing them these days!
Have you ever gotten really stuck in a rut? Failed to see the joy that's right in front of you?
I'd love to hear about it or pray for you if you're struggling with that now!
xoxo,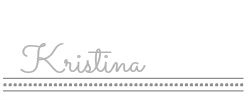 This post sponsored by: